Es gibt so viele romantische Orte in Europa aber wenn wir uns auf nur ein paar beschränken müssten, dann wäre die traumhafte Region von Südfrankreich mit ganz oben auf der Liste. Und so freuen wir uns heute umso mehr, die südfranzösische Hochzeit von Bérengère & Ghislain zeigen zu können.
Dieses Brautpaar ist einfach umwerfend – so chic und so herrlich ineinander verliebt. Ein romantisches Erlebnis, gesehen durch die Linse von Photography by winter. Sicher einer der romantischsten Orte auf der Welt und jedes einzelne Bild scheint der Beweis dafür zu sein.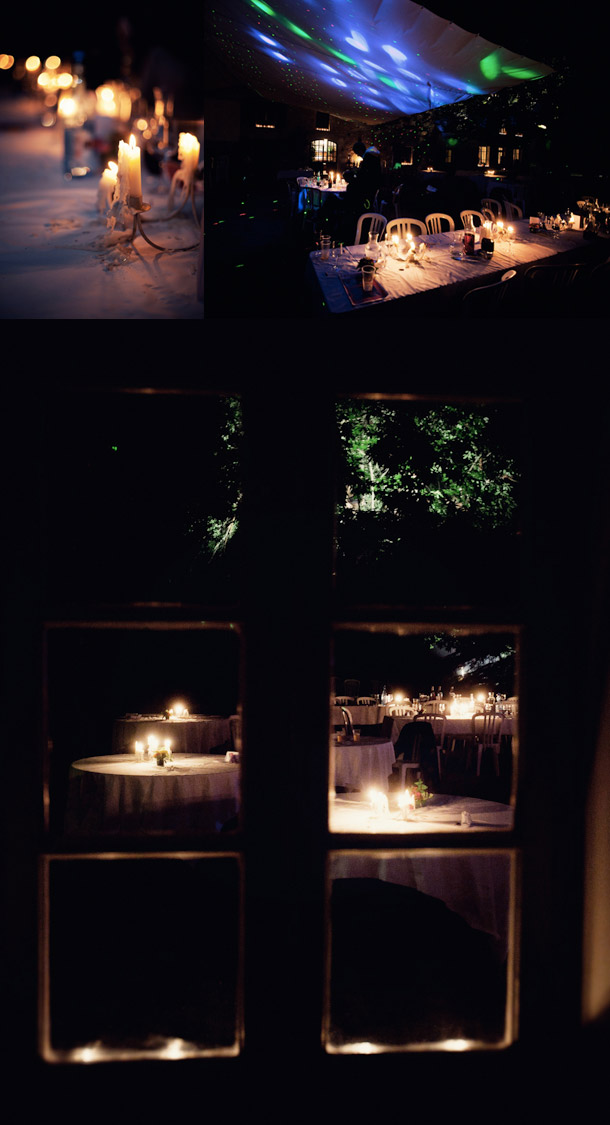 Bérengère & Ghislain sagen
Hochzeitsmotto:
The theme was about music. We both love it, it's part of our life. My husband plays the saxophone.
Inspiration:
We just wanted to have a wedding which would feel like us.
Hochzeitsauto:
A 1919 Chenard & Walcker – It was my husband dream to have an antique car for our wedding day.
Dekorationen:
One of my parents's cousin painted with aquarelle every menu for the guests. She painted different music instruments. My mother-in-law made a figure representing my husband playing the saxo. My father restored all the house facade for the wedding and installed himself the tent and lights. For the tables decoration, my mom planted a bunch of different colorful flowers in our garden and the girls picked them up on the morning to make bouquets.
Erwähnenswerte Details:
At church, we asked our friends and cousins to be in the choir, and so, they're the ones who sang all ceremony long. We made our entrance on their singing. It was incredibly moving and awesome.
We did the reception in my parents backyard because it was the dream venue and this place meant something for us. It was very charming and ideal. It felt magical. As the wedding reception was at my parents's place, their help was priceless! They did an amazing job. If you're planning to do the same, you better have your family on your side ! We wouldn't have been able to make it without them, we're very grateful!
We asked a cousin to videotape the ceremony but he actually filmed everything, from the preparation to the day after. He interviewed guests during the cocktail and it's a very special memories for us now. He even had this idea of shooting a short movie with members of our families and friends. He made up a scenario with one of our cousin and it was so much fun! What a great surprise!
Hochzeitplanungsgeheimnis:
Keep it cool! And trust people around you, especially those with talent! The wedding is more enjoyable when everyone's helping.
Resümee:
This was an amazing day, full of emotions and surprises. One of this crazy day which make you feel high! A day with a non-stop wave of love. It's just so good to be with your family and friends to celebrate your wedding. You're out of time and space for the whole day, in a bubble of happiness.
Fotografie: Photography by winter
Zeremonie: Rocamadour, Südfrankreich
Hochzeitsfeier: Eltern's Haus in Pinsac, Südfrankreich
Brautkleid/Schleier: Pronuptia
Brautschuhe: Carla
Bräutigam Anzug: Karl Lagerfeld
Floristik: Mille et une fleurs
Catering: Guy Maynard
Trauringe: Jean-Jacques Devigne
DJ: Sebastien Trévisan
Haare: Ilda
Make-up: Institut Théa
Social Love